The Guitar Wiring Blog – Charts and Tips: Terminator's Guitar Wiring from The Guitar Wiring Blog
September 2, 2020
Last Updated on September 2, 2020 by Hervé Senni
The Guitar Wiring Blog is an old established site where I picked lots of diagram when I started modifying guitars.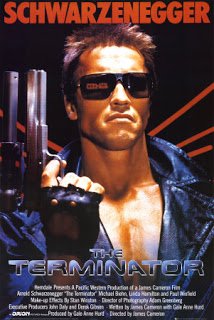 Do you remember Terminator movies? Do you remember Terminator's character? He's a cool, low-key, strong, and effective killing machine.
What kind of guitar does this guy play? I'm sure it's not a jazz box or a ukulele.
Before I write a little more about the guitar, I need to explain the terminator's rules to you:
1. The best weapons are simple, effective, loud, and powerful.

2. Kung Fu and Karate Suck. It is better to just throw an enemy against a wall. A simple, strong punch works well too.

3. To solve a problem with an evil one, you must eliminate (kill) him.
… he's just a simple, uncompromising guy.
How does the Terminator's way of life affect his or her guitar preferences?
Display. 1. The guitar must be based on a high powered humbucker. High power is the basis.

Display. 2. Having a lot of pots sucks. One button – volume – is sufficient. He doesn't need clay pots – the guitar signal has to be clear and rough.

Display. 3. There has to be a kill switch – because it's a KILL switch and he can do the machine gun effect with that thing.
This is the schematic of the guitar:
(I used the Seymour Duncan's wire color code: black = hot, green = ground)
As you can see, it's not a very complicated circuit. If you want to change your ax this way, go ahead. It won't ruin the tone of your guitar. It gives you more simplicity in controlling the electronics and a cool, powerful sound.
Compared to conventional 2-pot (Telecaster, Ibanez RG), 3-pot (Stratocaster) or 4-pot (Les Paul) guitar cables, the sound is clearer and crisper. It can be a great mod for metal guitarists.
– –