Listen to Tony Iommi's Pickups on My Custom Les Paul Junior Double Cutaway
April 12, 2023
The Ultimate Rock Weapon: Custom Les Paul Junior Double Cutaway with Tony Iommi Pickups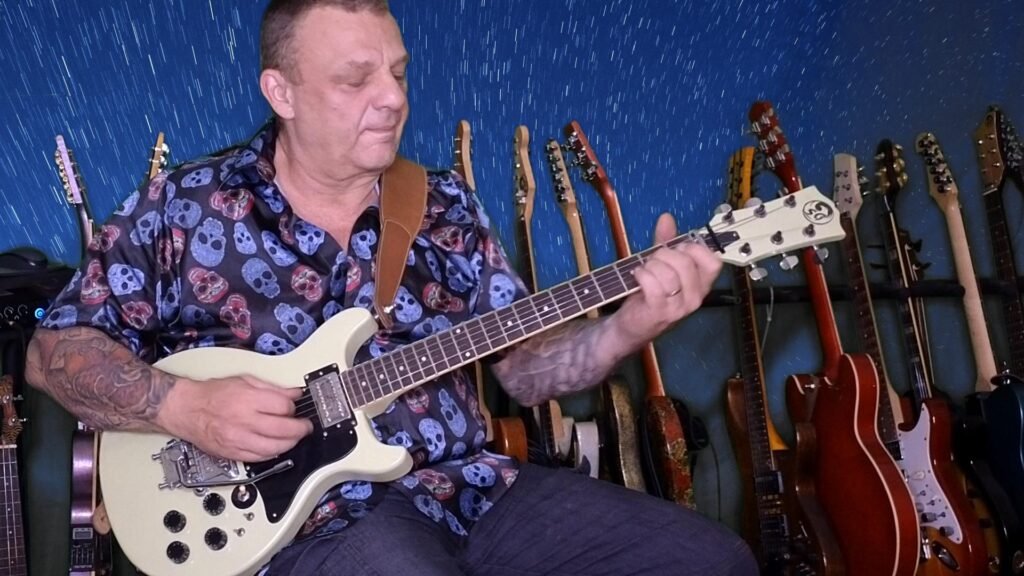 Recently I made a bunch of short videos using my old Green Junior. They are hosted on Tiktok and Youtube.
This guitar has been with me for years and has undergone many changes and modifications. I've reviewed it twice already, once when I built it and again when I changed the electronics to Tony Iommi pickups and an Artec BCU onboard booster.
You can read those articles by following the links below.
You can get the schematic if you want to build it for yourself.
I made five short videos, improvising blues, and rock licks showcasing this guitar's versatility. The sound was truly amazing – warm and full, with a rich and powerful tone that begs to be played.
Here are two of them:
Green junior 22 frets 0.10 strings​
Neck acajou & rosewood body ​
Pickups​
Magnum 4 and hyperflux 5 John Birch Pickups​
 Electronic​
Push pull 1: volume & Solo switch 

​

Push pull 2: PTB 1 & out of phase

​

Push pull 3: PTB2  & master series

​

Artec BCU 

​

series-Split-parallel neck & bridge pick

​
Stetsbar

 tremolo

​

Planet wave locking tuners

​
I also made a long solo improvisation. In this one, I am testing many pickups config.
I am Hervé Senni, a pro musician and performer, Composer and arranger for quite some time. My main musical instrument is the electric guitar. I am also a bass player, mandolin, Ukulele player. I also invented string instruments.
Over the years, repairing and improving electric guitars that did not have to be upgraded converted me into a self-taught luthier.