Create and Apply Custom Waterslide Decal – Build your Own Guitar Kit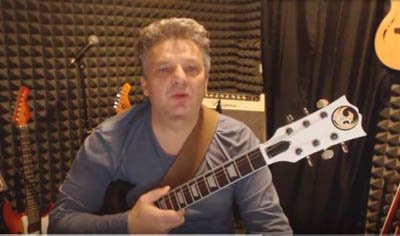 This post is going to show you how to design a Custom Waterslide Decal and paste it on your guitar headstock. This is the third article in the series dedicated on "how to Build your Own Guitar Kit".
The Custom Waterslide Decal process should typically happen before applying the varnish. First, the guitar was entirely painted in a dark brown color. It was impossible to add a Waterslide Decal on the headstock because the background was too dark. I knew it was going to happen, but I expected a better outcome.
There's no white ink in printers. Thus, all colors using white pigments are altered when printed on a transparent support. Because of that, the actual background color replaces the white coloring.
One of the solutions is to use a white transfer paper. The other solution is to change the color of the headstock for a paler coloring.
My first reaction was to keep the guitar logo free.… Continue reading →